Monday, August 17, 2009
Success
I have been seeing the word
"success"
for so many times these days.
Recently, I watched the movie
Borat
again, and Borat was saying "
Great success!
" for so many times.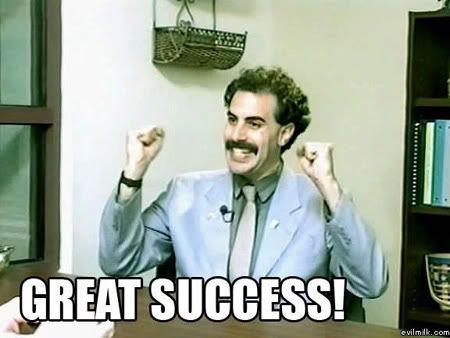 Not so long ago, I copied some Korean songs from my sister's external HDD and one of the songs I copied is Super Junior's
Success
.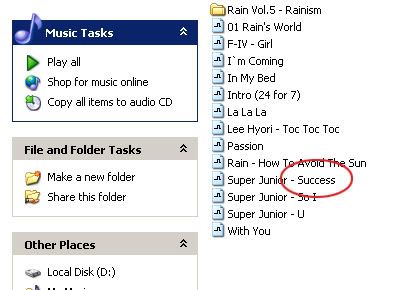 Someone mentioned the word "
Success
" in Facebook.

This morning at school, my teacher also mentioned the word "
Success
".
And when I logged onto Sky Sports news, I saw the word "
Success
" again!
So what exactly is happening? Why am I seeing this word these days?
Is it just me or the word "
Success
" is getting more popular? Am I on the verge of becoming successful?
My dad promised me few days ago that he would reward me with something really cool IF i managed to get 3As for this coming A Level in November.
That's like music to my ears, but the thing is, it's not easy and it seems more likely that the chance for me to fly on the sky with my bare hands is even much higher than to achieve 3As.
But thanks to my dad, at least he gave me some motivation. =)
*I'm posting this because I find it surprising to see the same word over and over again.
___________________________________________________________________
:: Posted by DENCORPORATION at
2:06 PM
|
<< Home