Sunday, April 12, 2009
Kit Kat Promotion
Wanna watch movies at Seri Qlap Cineplex or The Mall Cineplex for
FREE
?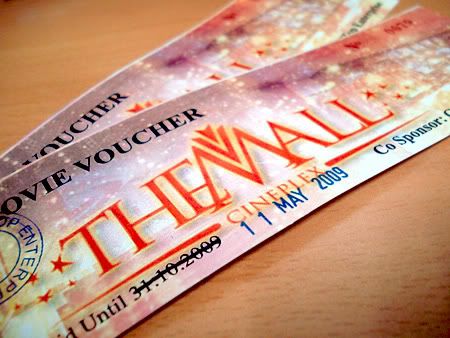 Well, there's a way!
Between
11th - 12th April
, if you happen to go to Seri Qlap Supermarket, there'll be a small section selling hundreds of packets of Kit Kat.
The deal is, if you buy a packet, you'll get to watch a movie for free in Seri Qlap or Mall Cineplex. It's that simple.
Buy two packets, you and your companion get to watch the same movie together for free, plus everyone's favourite chocolate bar.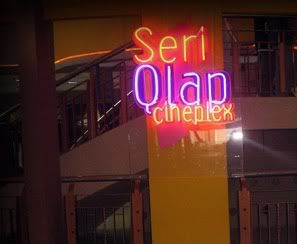 But bear in mind this promotion is only valid for the first
200
customers.
This promotion is sponsored by GrandTop Enterprise, and fear not, the Kit Kats' expiry date is still far from today.
If you opt to watch at Seri Qlap Cineplex, you can only watch movies for free from
Mondays to Thursdays
, until the dateline which I can't remember.
Whereas if you opt to watch at Mall Cineplex, you can watch movies for free on any day until the dateline of 11th May.
So what are you waiting for? Today's the last day for the promotion, so get yourself a packet of Kit Kat quick!
P/S: The Kit Kat costs $4.95 per packet, so in my opinion, it's only half worth it.
___________________________________________________________________
:: Posted by DENCORPORATION at
10:38 AM
|
<< Home