Friday, March 20, 2009
This Blog Has Finally Been Updated.. Again
What's up guys?
Okay, first of all, I think I really owe you guys an apology for not updating this blog for so long.
I'm glad that the school holiday has finally came, which came at a very good time indeed.
The first school term has just ended and I'm barely coping up with my studies.
Added with all the holiday homeworks assigned to me, I have to say, the 'real' holiday has not even started yet for me, unless I can finish all my homeworks as soon as possible.
I've decided to participate in the PYRO Club basketball tournament and also the MD Football League this year.
I guess all of you already know that the team I joined got pwned badly in MD League last year.
I'm joining Zulhf's team this year. ;)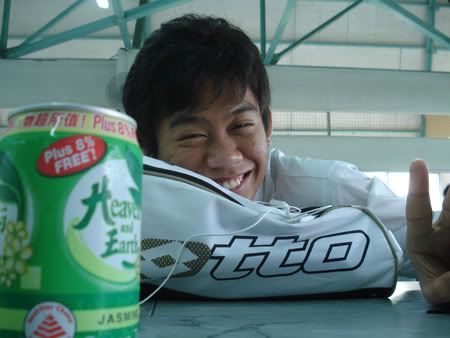 I know I've mentioned in this blog before that I won't be joining again because I'm so
n00bz
when it comes to sports, but oh well, who cares.
And also, I might be joining the hostellite team in the basketball competition, although I'm not a hostellite.
I'm joining these tournaments so that my 'activity report' will not be totally empty. And I do hope I'll be able to lose some weight by joining these tournaments.
I'm not trying to sound anorexic, but yes, diet is one of my biggest resolution for this year. Why?
That's because I don't wanna look like Jimbo.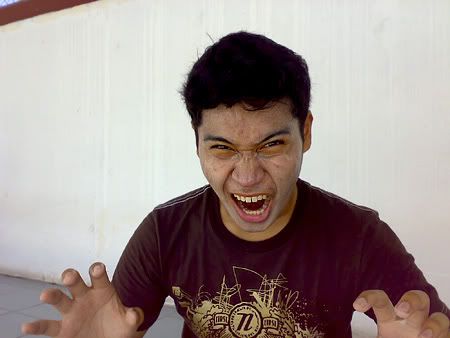 Jimbo trying to grab some imaginary boobs.
But wait, don't misunderstand. I didn't mean to say that just because of what happened in the 'Tasmond saga'.
There's a reason why I say that.
Sometime around last year, I was standing somewhere in school with some friends.
And then a girl came and she recognised all of my friends, called their names right except me. When she saw me, she paused for 1 or 2 seconds, and said, "Azim?"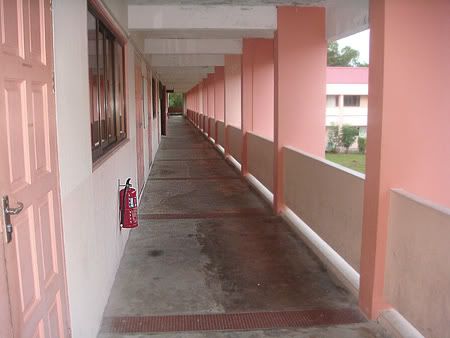 The feeling was horrible. My mood fell from the top floor to the basement immediately. I almost cannot recall the feeling of happiness again. It felt worst than when erm.. Man U didn't win against.. Loserpool.
Okay, that was too much. It wasn't that horrible, but being mistakenly recognised as Jimbo is definitely not a good news, for me.
Therefore, I'll make myself look COMPLETELY different from Jimbo by losing weight, which is by far the most practical way to distinguish between me and him.
Same meh??
Do we even look the same anyway?
And how can that girl made such a mistake?
RIDICULOUS.
I can even remember who that is, but let's not mention her name, shall we? =p
Nevertheless, the things I'll be doing in the holidays are:
1. Gym.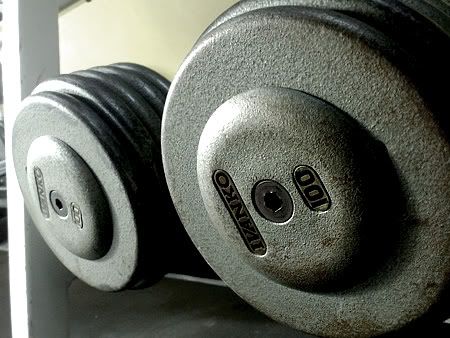 2. Hiking/Jogging/Jungle Trekking.
3. Swimming?
4. Tuition.
5. FINISH all my homeworks.
6. I Don't Know.
(any suggestions?)
~~~

I'm sad to report that I won't be travelling anywhere this holiday, although it's just a short 10 days till school reopens.
I'd happy to be able to travel anywhere though, even if it's Limbang.
So what will you guys be doing this holiday?
___________________________________________________________________
:: Posted by DENCORPORATION at
11:02 PM
|
<< Home