Monday, December 1, 2008
SOAS Funfair
There's a funfair at SOAS College yesterday and I didn't know it was that fun.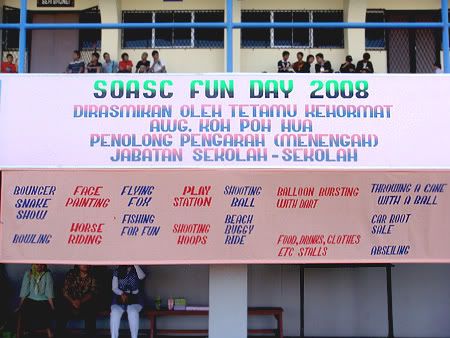 I made the decision to go at the very last minute. I was woken up by Nazrin when he called me to ask if I'm going to the funfair or not. I thought it'd be boring because as I far I know, there has never been any funfair that's exciting during my time in SOAS, so I was unsure whether it'd be worth visiting.
The funfair started as early as 8am until 4.30pm. I was so silly that I thought I won't be spending money over the things they had in the funfair but who knows I ended up spending the only $4 I have in my wallet and also had to borrow another $2 from Nazrin.
Yes, I am that poor.
I reached the school earlier than Naz, and other than the funfair itself, there were several stalls selling stuffs like food, apparels and so on.
Zul HF was already there, and when we found him, he was riding the ATV.
When he drove past us, we thought he might've noticed us. We waved to him but he didn't see us!
And when we were about the take a picture of him driving by, he stopped at the other end because there's a time limit and his time is up. What a frustration.
After we complained to Zul HF that how blind he is to not notice us, we asked him more about the funfair, like how the payment is made to play each game and so on.
Me and Naz each bought a ticket for the beach buggy ride (ATV), but what the hell, the booking list is that long that we have to wait at least 1 hour until it's our turn!
Lucky draw counter.
That's still alright. Me, Naz and Zulhf then decided to walk inside the school compound to see if there's any changes after we had left the school for this long.
I found out that there's a new security booth located at the main entrance of the school.
The Discipline Master's room is now situated at this old store room.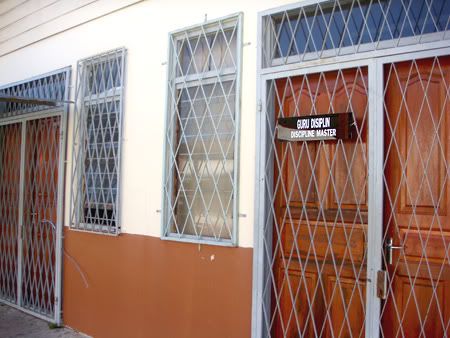 And there's even a new drinking machine outside the gym.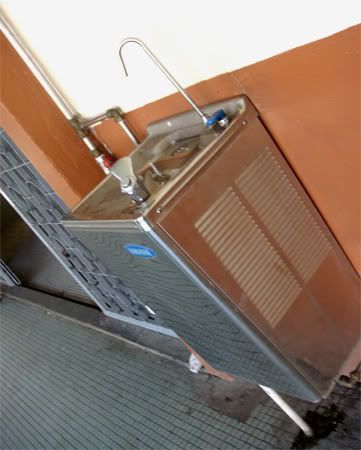 Walking to the direction of the gym, we were attracted by this huge sign. There's a snake show in the gym!
At only $2 per entry, I had to say, this snake show is damn worth every penny.
The gym now has not just one or two, but at least EIGHT air-cond units. EIGHT!
And just think how much we used to suffer in the heat before in our PE lessons, added with a little complimentary lecture from our then PE teacher, Tikom.
Albino Ball Python
Anyways, the snakes on display are all of different types.
Some of the snakes are left slithering around the floor, some of them are kept inside containers, and some in very huge crates.
But among all the snakes, I have to say, there's this huge, friendly and tamed python which is easily the most pitiful one among all.
This python lie lifelessly on the floor, looking very tired and bored.
Obviously, the python wanted to have a rest but all the people there just couldn't resist touching, fondling and taking pictures with the python. How kesian.
It was also this day that I've touched snakes for the first time in my life.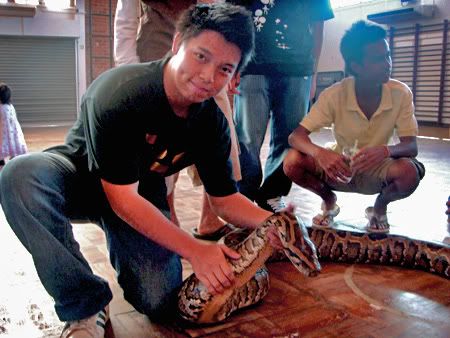 It took me a bit of a courage to do it at first, but after getting along with the snake for too long, I almost got addicted to it and don't wanna let go!
Naz with the python.
The python was very muscular. The scaly texture of the python is wonderful. A lot of people asked me, "Did you kiss the snakes?". Well, I didn't, because I was using lip-gloss.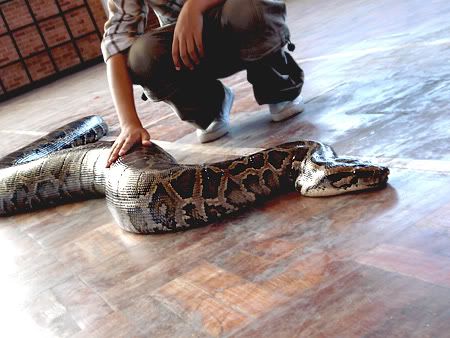 Nah, just kidding. (Only some people understand this joke)
We basically took pictures of all the snakes around.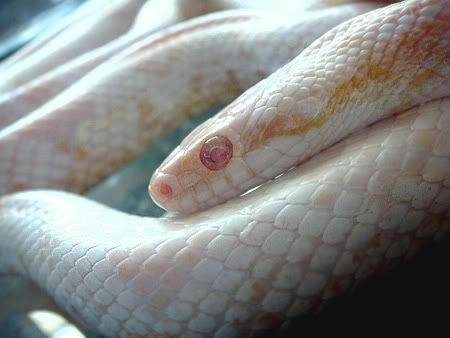 White snake?
Ball python hiding inside a barrel.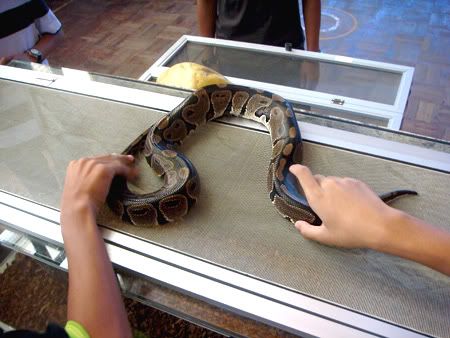 Ball python out of it's cage.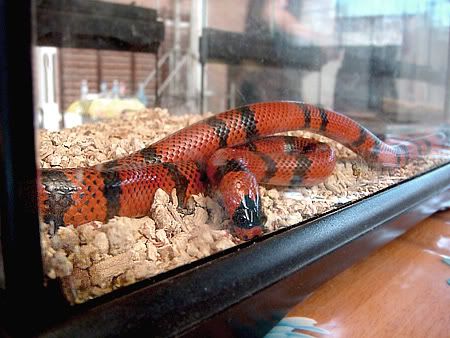 Coral snake.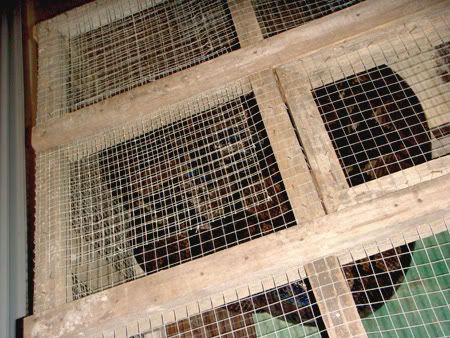 And there's also this ultra humongous snake/python inside the crate!
It would definitely scare the freak out of me if released out of the crate. I saw one of the snake handlers touching this big fella and it's much more sensitive than most of the other snakes around!
I asked one of the snake handlers, "Are all the snakes here harmless?". He said, most of them are pretty much harmless, but a few will strike, such as the Green Tree Python.
Other than that snake handler who gladly replied my question, the other snake handlers tend to have the same habit of saying the snakes are all harmful and will strike. They were only joking of course.
Girl
: Wah, nice python! Will they strike?
Snake Handler
: Yes! They will eh! Don't pray pray.
Girl
: OMG!
Snake Handler
: Nah, just kidding.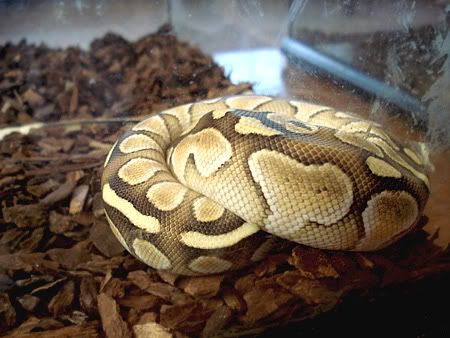 They do it ALL the time.
And there's another snake handler who is very LAME.
I was taking a picture of one of the snakes and then, he saw me and said,
Snake Handler
: Hey, you taking picture of the snakes?
Me
: Yeah, why?
Snake Handler
: Okay, hand me the camera. I have to delete them.
Me
: Can't take pictures here???
Snake Handler
: No, you can't.
Me
: Erm.... *don't know what to do*
Snake Handler
: Nah, I'm just kidding.
Nazrin
: Will the snakes bite?
Snake Handler
: What? Of course lah, all snakes bite! Thats how they kill their prey. They don't swallow straight away. Which school are you from kan?
Nazrin
: Awuwah sorry wah T.T
Shortly, we met Husnir!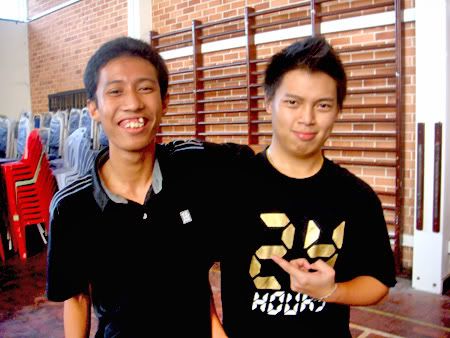 Anyone still think Husnir looks like Dobby the elf from Harry Potter?
Husnir was labelled as a 'true snake charmer' by one of the snake charmers there when he successfully charmed a snake.
Snake Handler
: Ahh, this guy is a true snake charmer!
Husnir
: *acting innocent*
Snake Handler
: You were confident that you can charm the snake right?
Husnir
: Hmm.. Not really..
Snake Handler
: Err, nvm, but your will is there right?
Husnir
: ....
Snake Handler
: Not everyone can do this, really!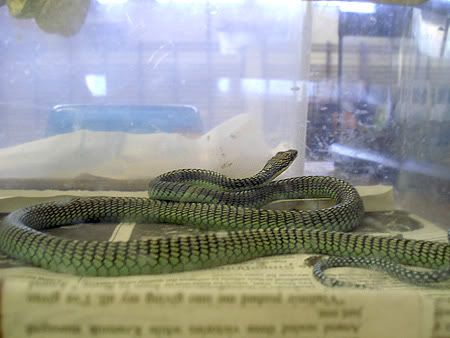 After spending around 30 minutes in the snake show, we left and went to the arena again.
And soon, it's finally our turn to ride the ATV.
It was amazing. The speed of the ATV is that fast! I was enjoying the time of my life when I drove it at full throttle.
At $6 per 10-minute ride, I thought it was a rip-off. But honestly, it's very very worth it.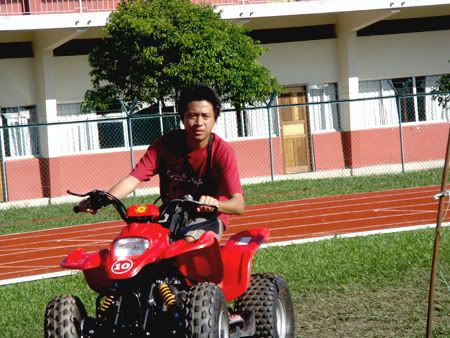 I met a few of my previous teachers.
Mr Rashidi was in charge of this football shooting competition.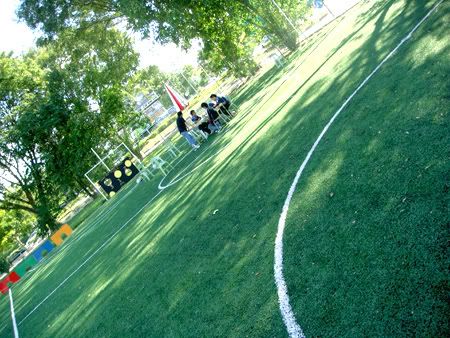 There are several holes, and all you need to do is to shoot in the ball into one of these holes. And then you can claim your prize.
Well, to the SOAS guys, Mr Rashidi is doing just fine. He asked me a few questions like what subjects me and Naz took and so on.
But sadly, none of us took Chemistry this time, and hopefully Mr Rashidi won't be sad because of that.
We wanted to try their 'fishing' game too, but before we even reach there, all the fishes were gone already.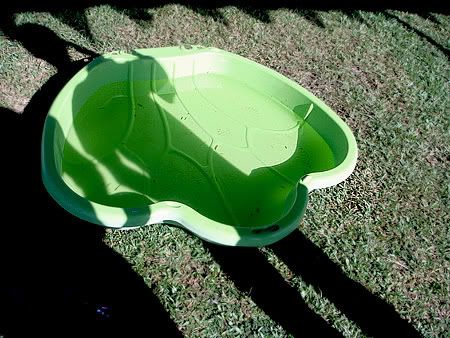 There are also horses at the funfair. Each horse ride costs $5.
The main customers for the horse ride are people like small kids, children and teenage girls.
A few crew members from the Jerudong Polo Club were there as well to guide the horses around, maybe to prevent the kids from pulling the rein strongly and cause the horse to run fast and race with the ATV!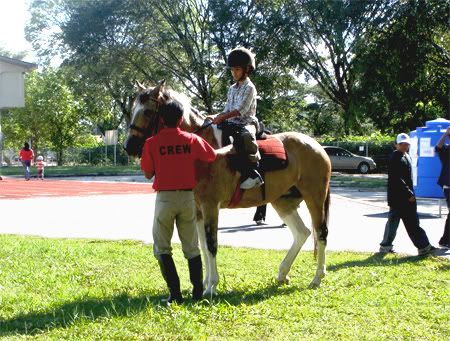 Well, no kid would be brave to do that I suppose.
There are three horses altogether. Two full-grown horses and a little pony for kids.
Don't be fooled by this little pony's innocent look. It may be that small, but I found out that the pony has erectile dysfunction!
What a pervert.
Having horses in a funfair may add more fun to the event, but look at what the horses did to my previous school.
If you're curious and want to see a clearer and more detailed picture of the contents of the horse's faeces, tell me and I'd gladly send you the original size of this picture.
___________________________________________________________________
:: Posted by DENCORPORATION at
9:57 AM
|
<< Home