Thursday, November 27, 2008
My First Time Eating The Pride of Australia
Short Talk:





Music of the Week:

There's this catchy new song on YouTube called "Here comes the rapper".

From the name itself, I thought it's gonna be another one of those "yo-yo-yo black American rappers from da 'hood kickin' it up from the east sidez 2 da west sidez" kinda guys releasing their new album.

Surprisingly, the rappers are Bruneians. They're not so bad that they've even got the whole rapper lingo and accent nailed down. Check out Micbandit's video here.
***

My old time buddy Soon Hau has just returned from Australia and how generous of him, he even bought me something.
I didn't know this until gigantic Davis Yap told me.
Still wondering what Soon Hau had bought me, I immediately asked Yap what it is and he told me it's a small packet of Kangaroo Ba Gua!
Supposedly, it should be called Kangaroo Jerky. Similar to Ba Gua, jerky is a kind of smoked and roasted strips of either pork, beef or chicken. In this case, it is kangaroo.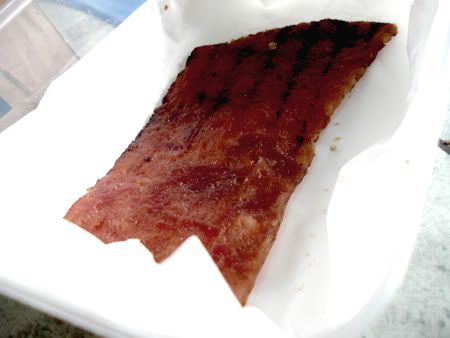 Chinese BBQ Pork Ba Gua
It's a real surprise to me. I didn't know harvesting kangaroos for meat is legal in Australia, and heck, I don't even know kangaroo meat is even consumable!
I stared at the package. The world 'Great Australian Taste!' startled me.
Aren't kangaroos supposed to be the pride of Australia? Why are they doing this? Is it just me or the Australian farm industry getting poorer and poorer? Man, I must be really really sakai.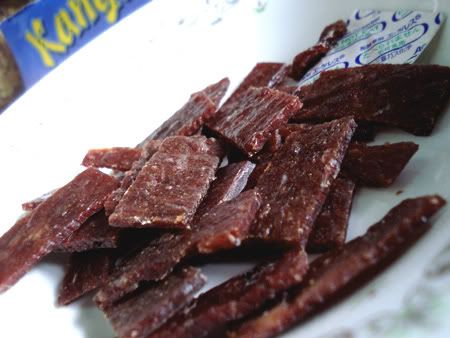 I then did a little research over the internet about kangaroo meat to reassure that the Australians are pretty damn sure they are aware that their precious kangaroos are being slaughtered and eaten.
Turns out that since 1980, kangaroo meat was legalised for human consumption in South Australia, and in all other Australian states in 1993. Historically, kangaroo meat has been a source of food for indigenous Australians.
Furthermore, my research also told me that kangaroo meat is high in protein and low in fat (about 2%). Now that's really some good piece of meat for people trying to diet like me.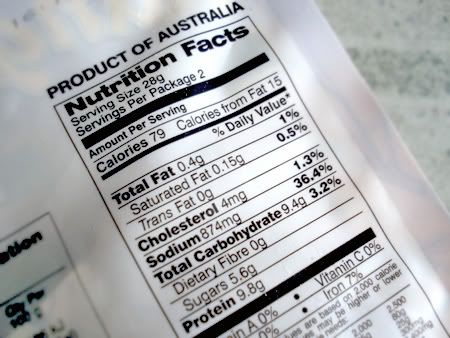 It is also thought that kangaroo meat has many environmental and health benefits like preventing cancer and reducing body fats over sheep or cows grazed for meat.
After tasting the the kangaroo jerky for the very first time, I had a little weird feeling inside me.
It is rather salty and a bit kinda hard to chew. However, it has a stronger flavor than beef, lamb and pork.
From the first time eating it, I would gladly give the kangaroo jerky a rating of 5/10.
It's a pretty alright rating actually, considering kangaroo meat is also processed into dog food in parts of Australia. Dogs in Australia must've been the most fortunate in the whole world.
I actually offered some pieces to my little cousin without telling him it's kangaroo meat. He took a quick bite, and gave me a weird look after a few seconds.
I looked at him and said, "How's the taste? It's kangaroo meat," And guess what? He immediately took a piece of tissue paper, spit the kangaroo jerky on it, threw it to the rubbish bin, and grab a mint candy and eat it right away.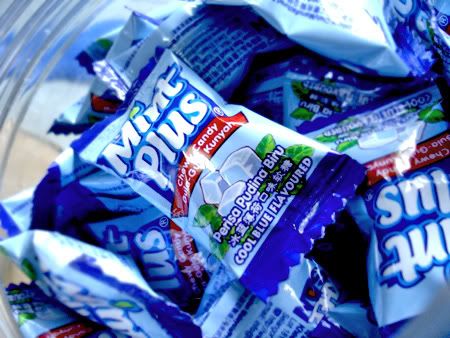 How rude.
Sadly, the jerkies are now kept inside a container, and left to preserve in my fridge.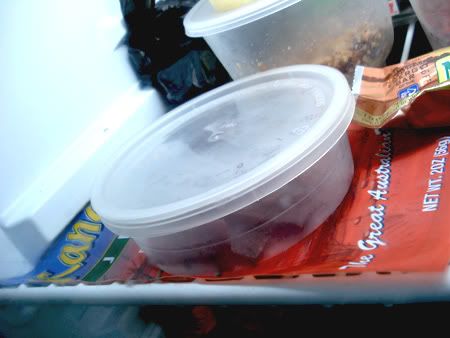 So what are kangaroo meat called?
Pigs are called pork, cows are called beef, sheeps are called lambs.
In 2005 the Food Companion International magazine, with support from the Kangaroo Industry Association of Australia, ran a competition hoping to find a name that wouldn't put diners off when they saw it on a menu.
The three-month competition attracted over 2700 entries from 41 nations, and the name 'australus' was decided in December 2005.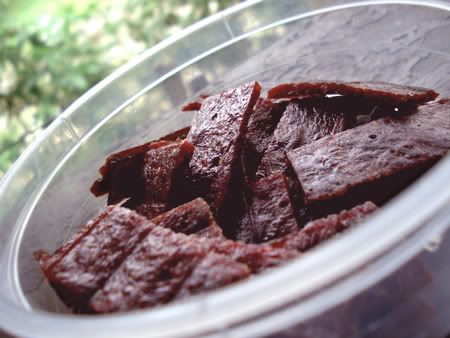 So guys, fancy some good ol' meat of Australus?
___________________________________________________________________
:: Posted by DENCORPORATION at
8:43 PM
|
<< Home