Sunday, November 2, 2008
Getting The Ball Back
This morning, me, Nazrin and the rest of the SOASians went to play futsal.
I know writing or blogging about futsal may not be interesting and not fun for you readers to read but since something 'unusual' happened this morning, I can't help but to blog about it.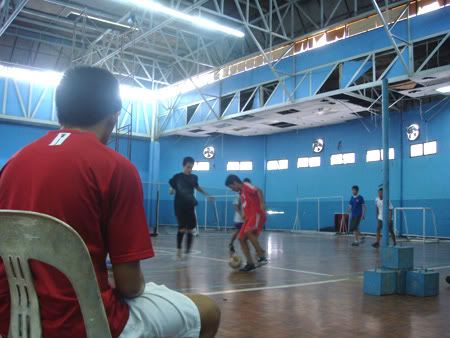 Well, it's nothing big actually. It all happens when Asnawi kicked the ball real hard and high which then sent the ball straight away to the already
roboh
ceiling.
All the credits to Wafi and Roy for their attempts on retrieving the ball back despite the risk and danger they might have encountered.
There's nothing much for me to say. Just see the video for yourself. =)
___________________________________________________________________
:: Posted by DENCORPORATION at
8:17 PM
|
<< Home