Tuesday, September 16, 2008
Foods I Ate In My Trip To Miri
Let's rewind back to 22nd August 2008.
Where did I go?
Yes, I went to Miri with my family and cousins.
For me, going to Miri without stopping by Seria for some breakfast will be incomplete.
So last time, we didn't stop by the 'Food Court'. Instead, we went to somewhere new to us.
This place looks like a canteen or a rather old coffee shop.
In fact, I don't even know this place exist! Maybe my dad has been here before, but I'm not sure.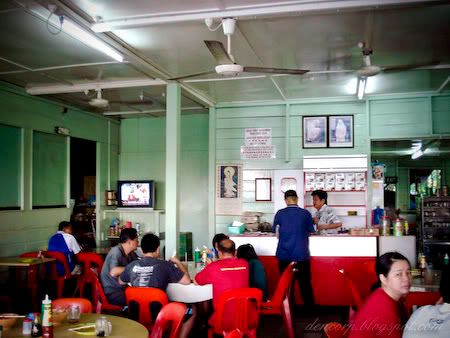 There weren't a lot of people there at that time.
They even sell bananas in this place!
Shortly after we found a place to sit, some guy who I assumed to be the boss of this 'cafeteria' came and asked what we want to order.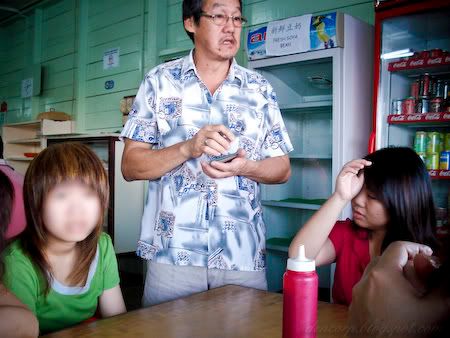 I wasn't sure what to order, but since Seria is all famous for its
Kuey Tiaw
, I ordered
Kuey Tiaw
also loh.
This place is
halal
, by the way.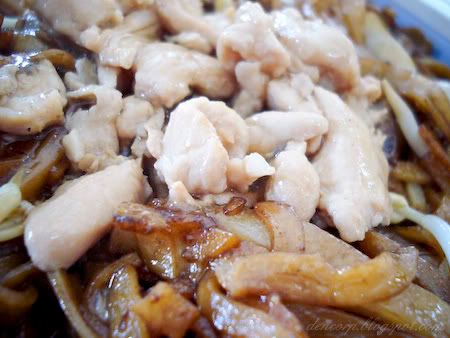 The
Kuey Tiaw
here isn't quite the same as the one I had in '
Syarikat Lee Teck Ming
'. I find the
Kuey Tiaw
here a bit sticky and they doesn't have my favourite soya sauce to mix with.
My breakfast also comes with a glass of ice cold
Tiger Beer
.
Can't you believe it? It's still early in the morning!
So I was half drunk while I'm still on the way to Miri.
Nah, actually I'm just lying and bullshiting. Brunei doesn't sell beers.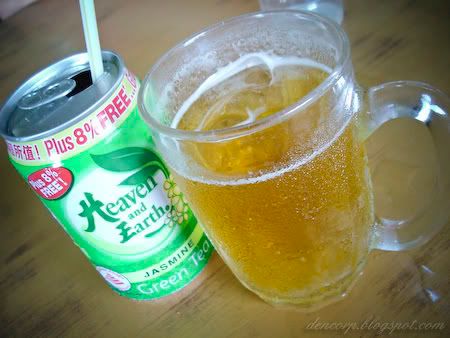 I was drinking Green Tea after all.
Then, there comes the bad effect of drinking something cold in the morning.
You'll get a tummy ache and want to go to the toilet.
Their toilet here is located somewhere behind their kitchen.
Their toilet here is basically made by old zinc as the walls, and there's no flush nor tissue paper.
What they provide inside the toilet is just a yellow bucket of water for you to flush, and a short hose which I think is just long enough to reach your asshole.
They also got some notice or warning written at the back of the door, asking you to help fill in the yellow bucket IF you've used it to flush your whatever.
Damn, because of this, I lost all my 'spirit' to even use the toilet. I tried to take a piss, but I just can't man.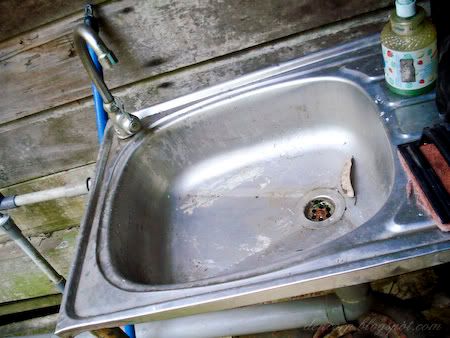 I then left the place, and went to use the toilet at the nearest petrol station.
Here, you have to pay $0.20 to use the toilet, which is almost twice the amount you pay when using public toilets in Malaysia.
This toilet must be clean, I thought.
And I was right, it's much cleaner, but too bad, the toilet seat is still made of plastic rather than genuine marbles.
The second good thing about this toilet is that, it has got freaking loads of tissue paper!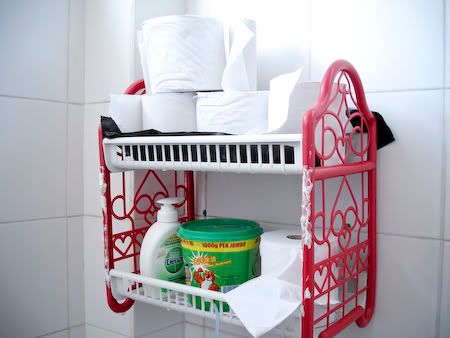 I don't think anyone there would notice even if you took one roll away.
Fast forward to the afternoon, I had my lunch at the food court in Boulevard.
This is my lunch.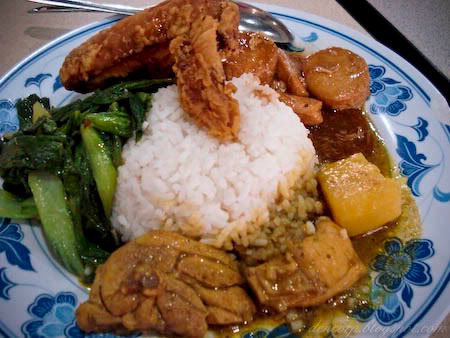 Can you believe I paid RM17.90 for this one plate?
And this is my cousin's lunch.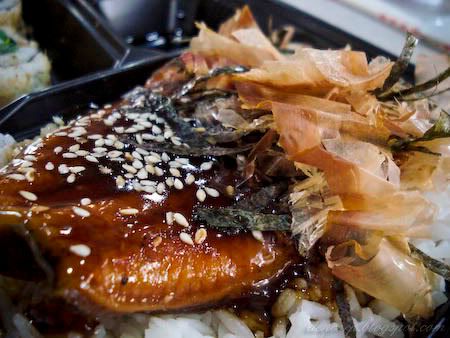 I'm not sure what it is but it's definitely much cheaper and tastier.
___________________________________________________________________
:: Posted by DENCORPORATION at
8:15 PM
|
<< Home