Wednesday, August 6, 2008
I Am Dark
If someone ever ask me to describe my appearance, I would simply say: short, fat and dark.
Yes, if you have not seen me personally in real life before, all you need to know is that I have a very dark skin complex and that is the one thing I really hate about myself.
I
am jealous
envy those people who go out everyday, play basketball or do any sorts of outdoor activities, come back home, and still have their skin look as white as pure sheet of white paper with no signs of being tanned.
Maybe that's just me.
So one day, I searched through the internet for some solutions, hoping I would become less darker again, but turns out they're all not that useful especially when even Yahoo! Answers can provide lame answers as well.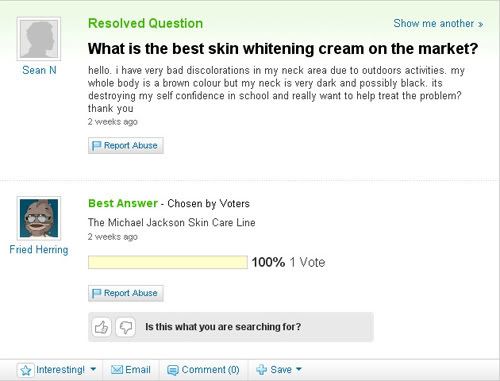 Any idea where I can find Michael Jackson Skin Care Line products?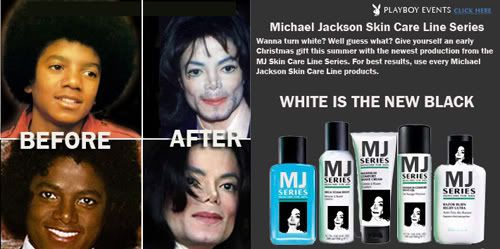 I'm sure they'll be selling like hot cakes.
___________________________________________________________________
:: Posted by DENCORPORATION at
9:20 PM
|
<< Home