Wednesday, July 30, 2008
Ziznaa Restaurant Review
Short talk:


Trailer for Harry Potter and the Half-Blood Prince is out! Go check 'em out here!
If you are expecting something new from this entry, I'm sorry to disappoint you.
I went to eat at the
pasar malam
again last night.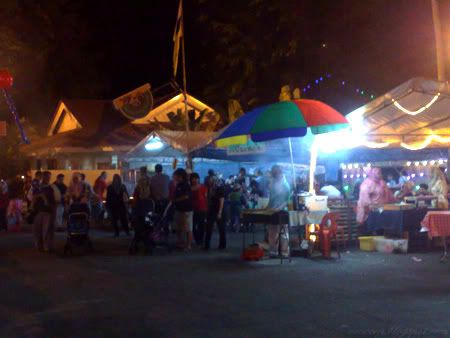 There were so many people, which is why there's a huge traffic jam out there.
I went to this restaurant called 'Ziznaa Restaurant' and most of the tables are occupied.
I thought the restaurant must have served some good foods because there are even some
ang moh
tourists eating there.
This restaurant looks very very simple from the outside but the most unique feature of this place that makes it different from all the other restaurants is that their waiters and waitresses wear straw hats.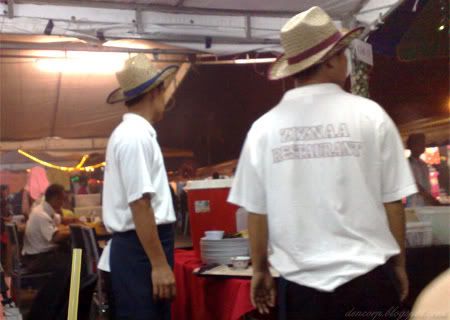 What are they looking at??
That is just.. so.. country-style.
Their menu is rather simple, a laminated color paper with a list of foods and drinks.
But don't be fooled by the restaurant's simple menu because they even sell
SHARK
es
!
And they come in many flavors!
Well, to say the truth, the foods they sell are not so bad actually. I like their satays very much but you'll get bored of it soon after eating so much.
They sells
Nasi Lemak
,
Lamb Chop with Fries
,
Chicken Satays
,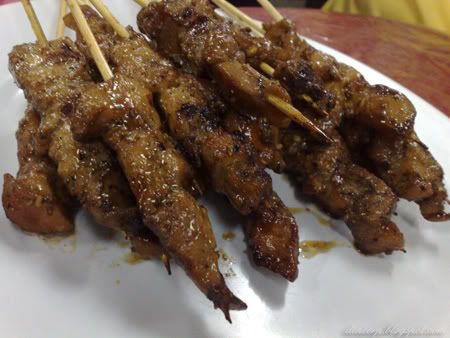 Lamb Satays
,
and
Ketupats
!
Their lamb satays are sooo good that I can't help but downed myself with not just 5 or 10, but
18
satays!
I think I'm really turning into Homer Simpson soon. Now my plan of keeping fit is all foiled.
And as I as about to get some tissue to wipe my mouth after eating, I saw something which leaves me disgusted for the whole night.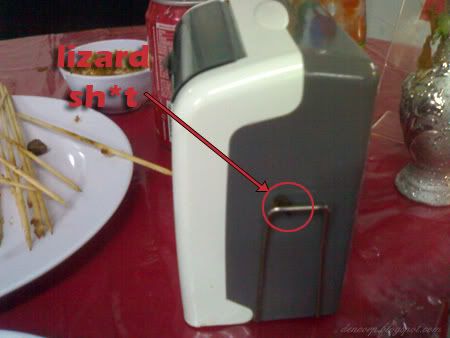 "That's a huge b*tch!"
Oh shit.
I'm not walking in that place again.
___________________________________________________________________
:: Posted by DENCORPORATION at
10:49 AM
|
<< Home