Sunday, July 13, 2008
Snail Wants To Drink Tiger Beer
I suppose you all know that when disasters, such as earthquakes, are about to happen, animals will start to act weird.
And when I mean weird, I mean REALLY weird.
It just seems like they can
sense these earthquakes
.
Days before the earthquake in China was about to happen, many frogs can be seen migrating together to "safer" places.
And to my surprise, I recently encountered one of these animals acting weirdly.
I saw 2 snails at the 'garden' of someone's house.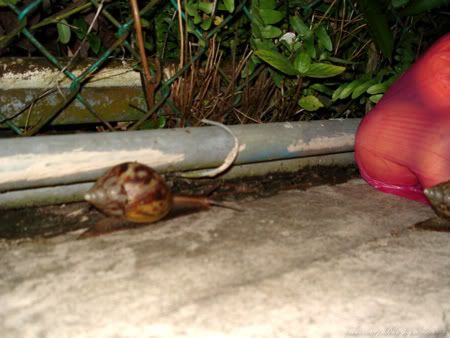 Then, one of the snails started to do something weird. My instinct told me that one of the snails are feeling thirsty. And guess what?
It turns out that the snail is trying to take a sip of the Tiger Beer that someone accidentally left there!
Despite having to climb up the Tiger Beer can with extreme difficulty, the snail did not stop.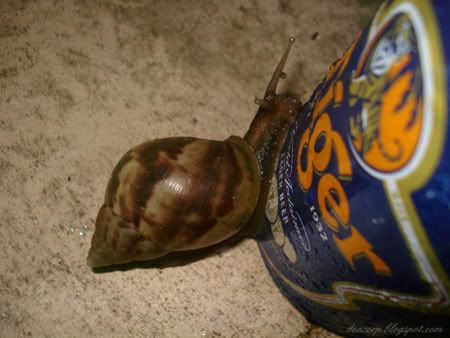 And also, the can of beer is actually refrigerated, but the snail didn't stop despite the coldness!
The snail is now climbing vertically upwards. I'm surprised that it does not fall even with the added
lubricant
mucus it produces.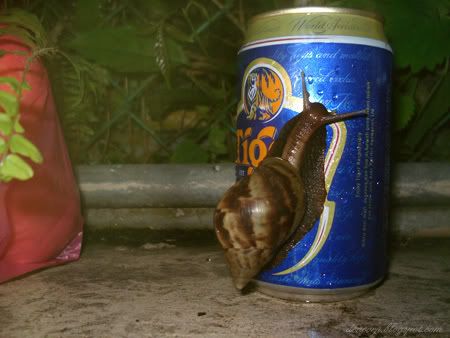 The snail just keep on climbing and climbing.
The snail is now almost at the top!
Ahh, finally the snail gets to drink the beer! Hurray for the snail!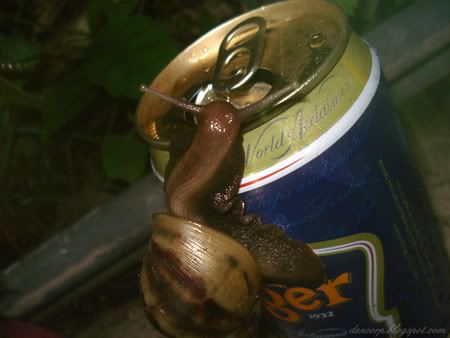 So, when do you think the next earthquake is gonna hit?
___________________________________________________________________
:: Posted by DENCORPORATION at
6:33 PM
|
<< Home