Friday, June 20, 2008
Seria the Oil Town
I had a small family trip to Miri last Tuesday, but before that, we stopped at Seria before embarking our journey to Miri.
The journey started as early as 6.00am, and whenever we had a long journey like this, it is always advisable to stop somewhere, have a rest, and continue the journey.
Seria is an old town which has been developing over the years. It is the heart of the oil industry in Brunei.
So basically, if it's not for Seria, there wouldn't be any free education in Brunei and studying in MD wouldn't be this cheap either.
UNI Arcade in Seria.
For me, the best part of this whole journey to Miri has to be eating at Seria's foodcourt.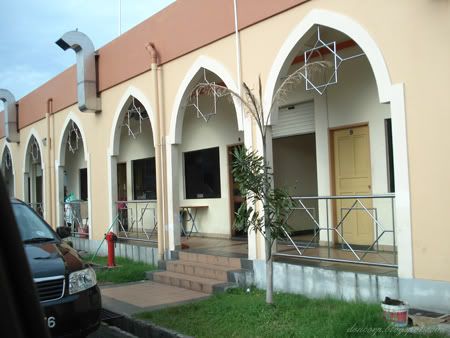 The foodcourt here is quite new, and surprisingly, there are even stalls selling non-halal foods here! So basically, the food court is divided into 2 sections, halal foods on one side, and non-halal foods on the other side.
As soon as I stepped into this food court, I felt that everything here are very different from the food courts we have at Brunei-Muara District.
For instance, the food courts in Brunei have stalls named 'Excellent Taste', 'Jollibee', 'Machi Eating House', 'Singapore Chicken Rice' and so on.
But in Seria, you get food stalls named after their boss.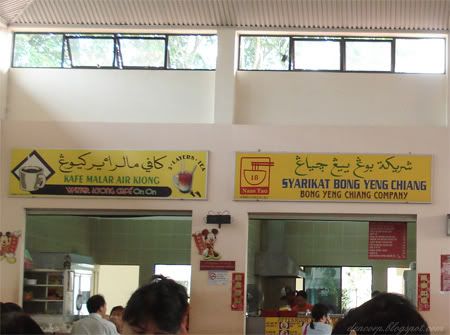 Kafe Malar Air Kiong. Syarikat Bong Yeng Chiang.
Gerai Makan Wong. Restoran Liza Ana.
Gerai Makanan Phang Bun Hin.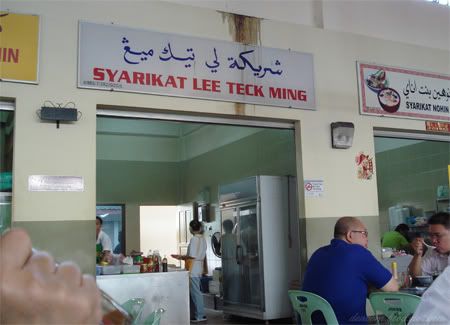 Syarikat Lee Teck Ming,
and so on!
So, what if the boss has a funny name?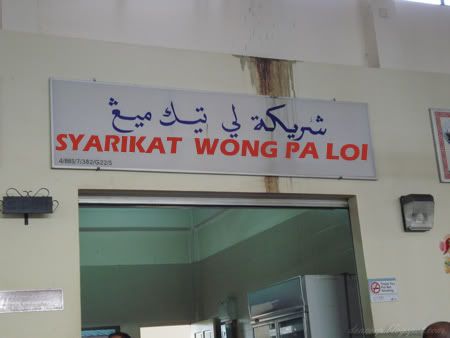 Ever heard of the name 'Wong Pa Loi'?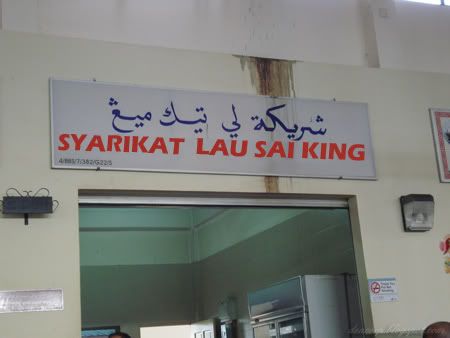 How bout 'Lau Sai King'?
Ok, maybe I went a bit too far.
But if you ever get the chance of eating in this foodcourt, there's a stall called 'Syarikat Lee Teck Ming' which you definitely have to try, at least IF you've never eaten here anyway.
Don't be fool by the stall's name, the stall here serves Fried Kuay Teow, which the taste is so unique that I'll always have to ask the waitress to give me a bigger portion aka "kuay teow tambah".
Sadly, this kuay teow is not from the halal section, therefore my Muslim friends are unable to give it a try.
Dubbed by people as "Seria Kuay Teow", restaurants all over Brunei has been trying to mimic the fried kuay teow served here because it tastes so nice that you won't be able to find any stalls selling kuay teow as tasty as this outside of Brunei.
Yes, for me, the recipes are worth dying for.
I admit I'm not a kuay teow lover. In fact, I hated it. But when it comes to this stalls Fried Kuay Teow, nothing can stop me from eating it.
The bad thing about eating here is, the waitress begin to serve you as soon as you arrive, even before you can find a place to sit!
The other bad thing about eating here is, there's no toilet.
Unfortunately for me, I suddenly had this little stomachache while waiting for my kuay teow to arrive, and I was told by one of the waitresses that the nearest toilet is located at the plaza building next to the food court!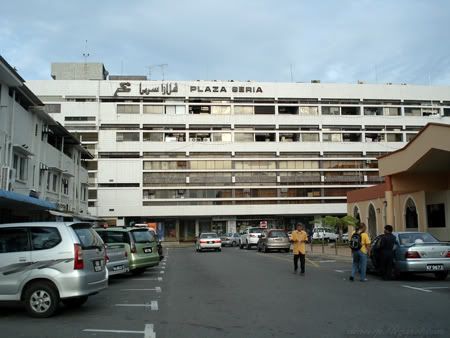 Because the time is still so early, none of the shops in the plaza were open. Every entry to the plaza are being locked down by the gates.
So, I had no choice but to 'tahan' my stomachache, finish my kuay teow, and then go to some public toilets nearby.
After paying $0.20 and had a good time releasing toxins in the public toilets, I then saw this.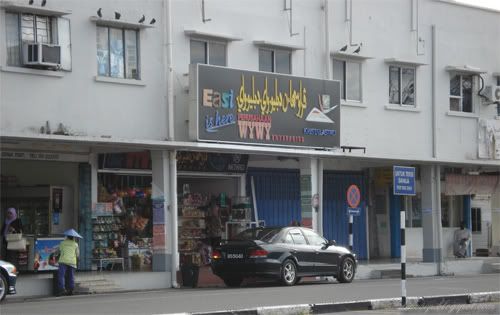 WYWY Enterprise operating as a small
kedai runcit
!
WYWY stores in Brunei sells "
high-tech gadgets
" now, but the WYWY in Seria serves as a
kedai runcit
.
Hmm.. I won't be surprised if there's a kedai runcit named "
Dee Jay Enterprise
" or "
QQeKediaRuncit
" in Seria.
___________________________________________________________________
:: Posted by DENCORPORATION at
1:43 PM
|
<< Home