Wednesday, April 30, 2008
My Guide To Tasek Climbathon - Part 1
The
Tasek Climbathon
has recently been postponed to 25th May which is less than a month to go from now.
There has been a record set by someone, who is said to be able to finish the whole jungle trekking in freaking 27 minutes! That's crazy!
Such a tough competition, I bet many people would be registering their names and go for the challenge because the very top prize for the winner is B$5,000 cash.
That's a hell lot of money, I know, for just finishing this jungle trek within 27 minutes.
But that is possible of course, because like
Kenny Sia
said, some crazy Mexican called Ricardo Mejia managed to complete Mount Kinabalu up and down in 2 hours 50 minutes! That's crazy, right?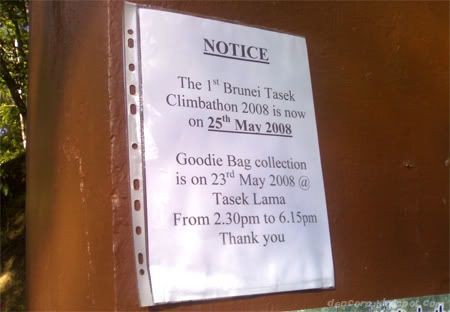 But for money, I guess Bruneians are willing to dig deep just to claim the prize money. I bet many
'kiasu'
people would be very 'over-prepared' for this event.
Maybe those people would even go to
Tasek
before the event and secretly chop down some trees and bushes just to make a secret pathway or shortcut for himself so that he can finish the trek within 27 minutes and eventually pat his ass and declare himself as the winner.
Wait, maybe that wouldn't even be the case, my thoughts went a bit too far. Haha.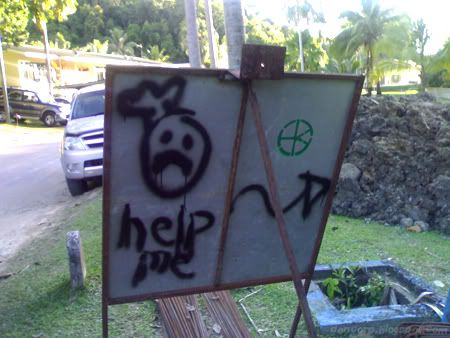 Whoever wrote this seriously needs some help.
So I have been going to
Tasek
these days.
I reckon going to
Tasek
everyday would be a very good exercise for me, considering I'm so physically unfit and also very fat.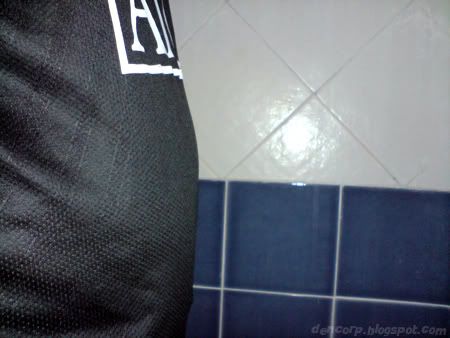 When I mean fat, I literally mean fat, not the 'Jeff Pang fat'.
Because of that, I don't even dare to think about joining the
Tasek Climbathon
. Also, it would cost me B$40 to register. So what if I didn't win? It would be just a waste of money right? Might as well spend those $40 on lottery.
Ok lah, maybe it would be a bit
ambitious
for me to think about joining the
Tasek Climbathon
. But thinking about how someone is able to finish the trek in 27 minutes just make me scratch my head all day long.
So I was curious and see how long would it take for me to complete the whole jungle trek. It wasn't a fair test though. There are two hills actually, and I used 2 days to complete - one hill in a day.
Ok, I decided to climb the shorter and easier hill first, because that would be the first hill to climb in the
Tasek Climbathon
.
Things were pretty smooth, but while climbing, I heard noises from the woods, probably noises of monkey and some other insects.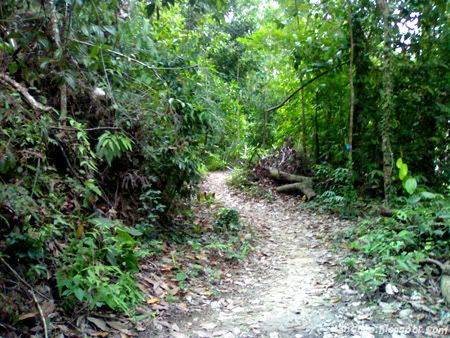 I felt a bit scared though because I was climbing alone.
But everytime when I see someone coming from the opposite direction, I felt safe again. At least I know I'm not the only one climbing.
At some point, you can actually see a small part of Brunei from the top, just like a bird's eye view.
The scariest part of this smaller hill is when you reach a small lake, where you'll have to cross a very small bridge, made "unproperly" by using some logs.
Not very safe, I would say, but that's the only choice.
Seems like some water ghost might pop out from the lake and choke you to death right? But you'll just have to accept it. Like Mia Zui-ans say, it's Mia Zui.
There are also a lot of weird structures around here. Like this for example.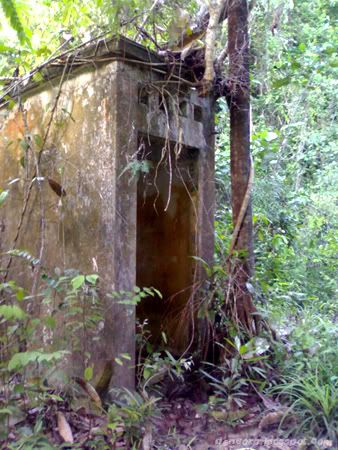 What the hell is that??
Seems like a little secret entrance to some mummy tomb or some treasure cave or whatever you like to call it. But one thing's for sure, it shouldn't be there.
The most interesting part in this small hill is that, you get to know where the waterfall falls from.
Yes, it's sounds like some Great Wonders of Brunei. Right.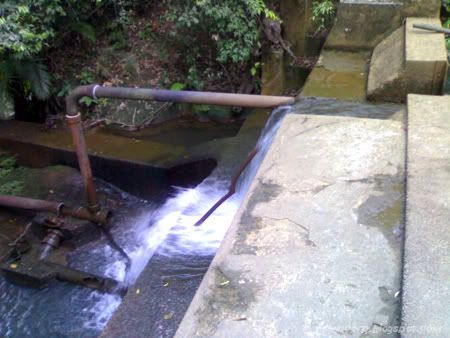 I was so happy to hear the sounds of waterfall at first, but as I approach it, I found out this whole waterfall thingy is man-made.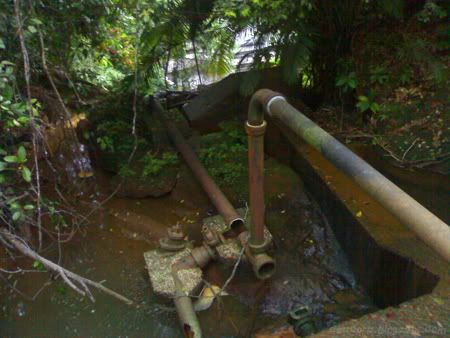 I've always thought the Tasek waterfall is a great nature of Brunei we should always treasure.
But right now, I don't know what to say. I don't know even if I should feel happy or sad. But who cares anyway, a man-made waterfall is still a waterfall.
Even Singapore have so many man-made waterfalls.
And then shortly, I know I'm near the exit.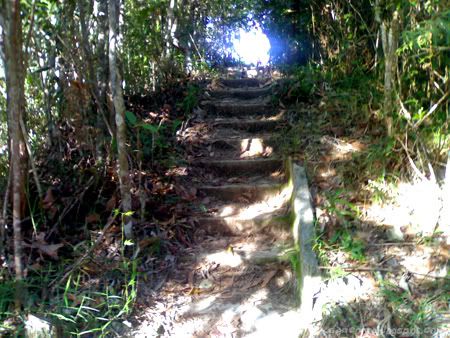 When I reached here, I saw a monitor lizard. It was orange and brown in color and it moves very fast!
So I was terrified and paused for a few seconds. Then I raced past the flight of stairs only to reach the exit.
And then I know, I've finished climbing the small hill.
Took me
13 minutes
. Well, this is only the first part of the hill. Timing for the second hill will continue in the next post.
[End of Day 1.. To be continued.. Please continue to visit for Day 2..]
___________________________________________________________________
:: Posted by DENCORPORATION at
3:50 PM
|
<< Home