Sunday, March 2, 2008
Fun Donuts Review
So recently, there is a newspaper article about how well the business of Fun Donuts really is.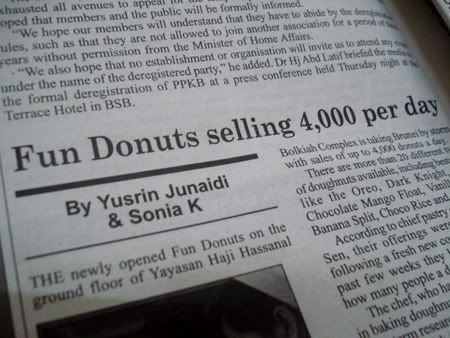 Selling 4,000 donuts a day? That's crazy!
I actually attempted to buy some of their donuts a couple of times before when I was shopping in Yayasan Complex, but I was completely blown away by the extreme long queue.
Their customers are also willing to wait despite the long queue.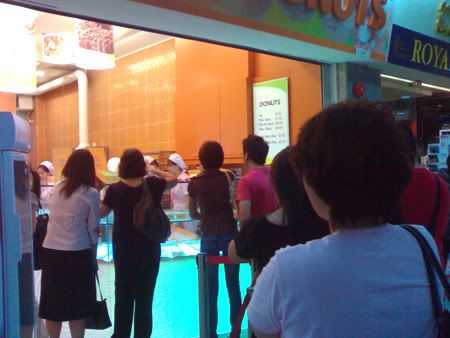 So one evening, when I was shopping in Yayasan Complex, I was lucky enough to find a 'shorter' queue compared to the 'very long' queues before.
I've waited for about 5-10 minutes queuing before being finally able to buy my slice. Yeah, that's how long I've waited.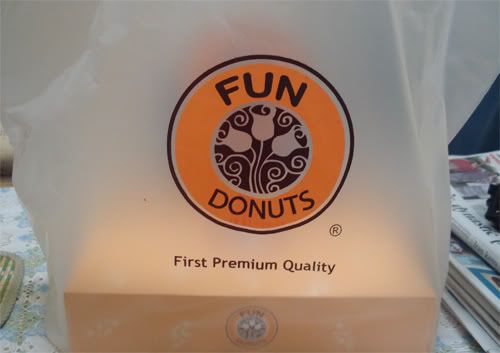 Surprisingly, their donuts are not being displayed to the customers. Instead, their worker have to take out every flavor of their donuts from the baking pan itself and show them to me one by one and ask, "Do you want this flavor?", "And this?", "Oh, this one is the mint flavor, you want?"
I've never tried their donuts so what I did at that time is to give the worker a nod to the every flavor that she showed me.
After all, this is what I get.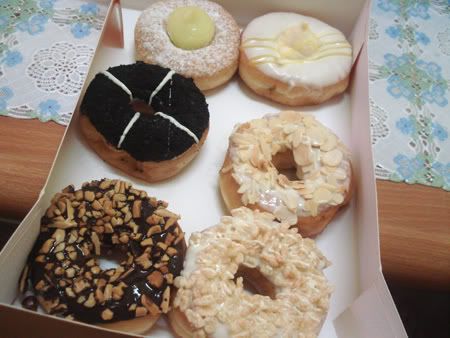 I paid $7 for these 6 donuts, hoping they would fulfill my expectations.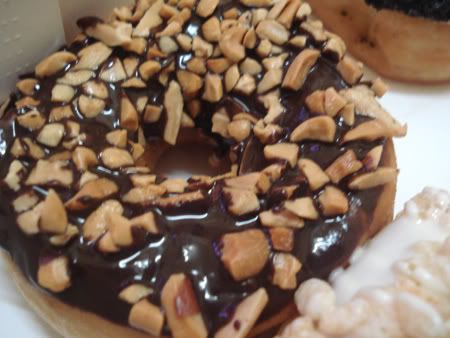 When I took my first bite of the donut, I felt the donuts were a little too sweet.
Their donuts seems a little too soft to bite.
And much to my disappointment, their donuts are too small, like only 3/4 the size of Dunkin Donuts.
But overall, I feel the taste of the donuts are okay. They may be sweet, but they doesn't taste like shit.
They may be soft, but they are easy to bite!
What I really don't like about the donuts is the price. For $1.30 a slice, it ain't the cheapest pie in town. They even sell empty donut boxes for $1 each, like wth.
My official rating for Fun Donuts is therefore,
7/10
.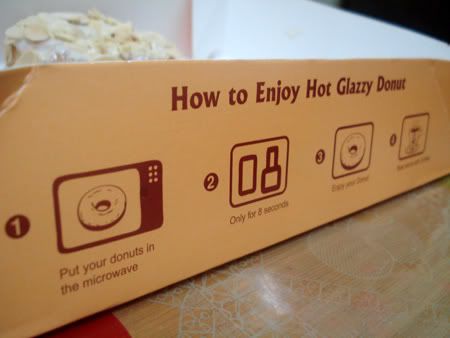 I've actually hear a lot of mixed reviews by a lot of people, but then, this is how I feel and rate the donuts.
That's it, have a nice day.
___________________________________________________________________
:: Posted by DENCORPORATION at
6:38 PM
|
<< Home