Sunday, February 24, 2008
Funny Toilet Signs @ Gripps
Do you guys still remember the weird toilet flush signs that I saw at Lim Ah Siaw before?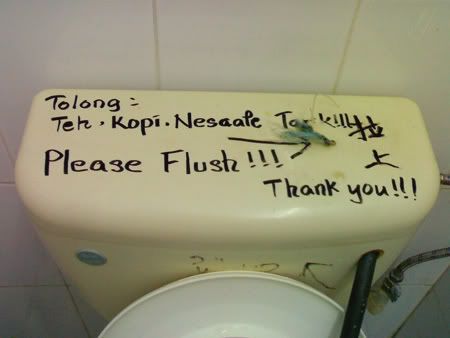 Well, that is the story of last August.
But recently, I saw more of these funny toilet signs at Gripps Cafe.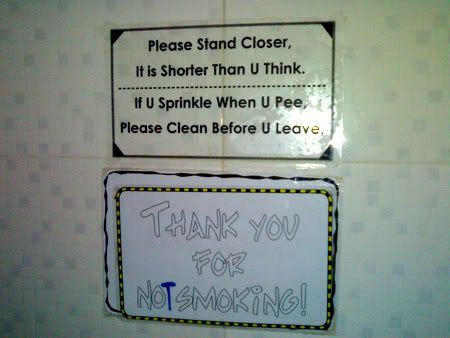 These signs just won't stop coming!
I wonder how much "funnier" these signs can get in the near future?
___________________________________________________________________
:: Posted by DENCORPORATION at
2:06 PM
|
<< Home