Friday, January 18, 2008
The Tasek Lama Journal
Maybe you guys are probably sick of my journey in Tasek as I've blogged about it before.
As I've said
before
, I wanted to do more outdoor activities like hiking and so on. So I went to Tasek a few days ago, with the intention of keeping fit and to increase my stamina.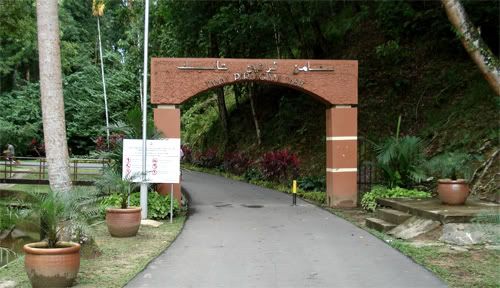 For many people in
Brunei
, Tasek Lama has always been the right place to keep fit, stay young and increase your stamina. However, for
rich
people in Brunei, the right place to keep fit, stay young, workout, increase your stamina and also to entertain yourself is
Fitness Zone
.
As early as 3.30pm in the afternoon, there were already so many cars parked at Tasek, which means a lot of people were already there.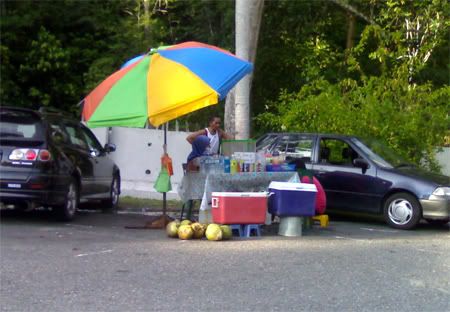 I wouldn't suggest buying the coconut juice and bringing it along with you while you're jogging or hiking.
Luckily, there are also vendors selling drinks like isotonic drinks, soft drinks, coconut juice, mineral water and so on at the car park area, just in case you've forgotten to bring your drinks from home along with you. So what if you've forgotten to bring your drinks and money from home?
Quite surprisingly, most of the visitors at Tasek are mainly elderly people, as well as middle-aged people. And what these elderly and middle-aged people usually did is, come to these foot massaging stones area, take off their shoes, and start walking on it.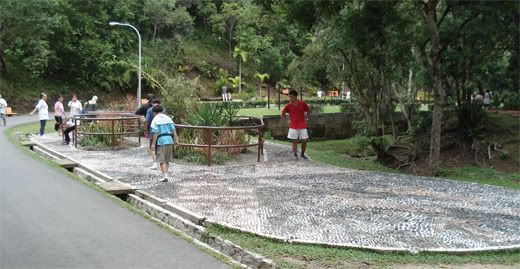 I can't even survive 30 seconds while stepping on these stones but these people can actually spend their whole day walking on it.
Some parents would normally take their enthusiastic kids along with them too, but then, none of these kids are actually jogging nor hiking.
Well, can't blame the kids. So what these kids usually do in Tasek is basically just having some fun at the playground. Makes me wanna join these kids and play too, but then, maybe I am too fat, so probably I would get stuck inside while trying to get down riding the slide.
As I was about to go to the toilet, I found out that their two huge water tanks behind the toilet was seriously overflowing, and the water just keep flowing out of the tank nonstop.
At this moment, I feel like doing something as long as it would help stop the water from overflowing, but realistically, there's absolutely nothing I'm able to do to stop it.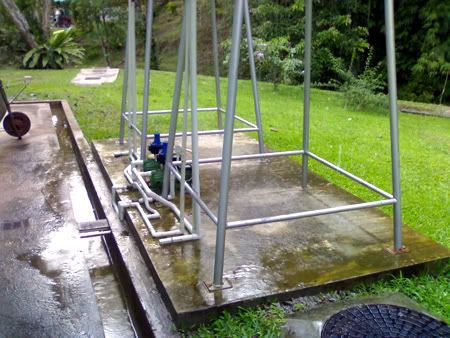 The water here are so wasted. I even wonder if the two water tanks has been fixed by now.
I first made a few runs around Tasek, which is my actual purpose of going there.
Much to my disappointment, I can't even run around the park nonstop. Not even one lap. I have to stop running for a while at most times to catch my breathe, and then continue again.
When I realise I've done enough running, I head down to the most popular waterfall in Brunei.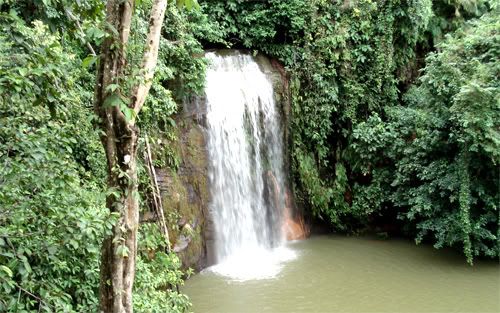 Going to Tasek without seeing the waterfall is like going to Gadong without going to The Mall.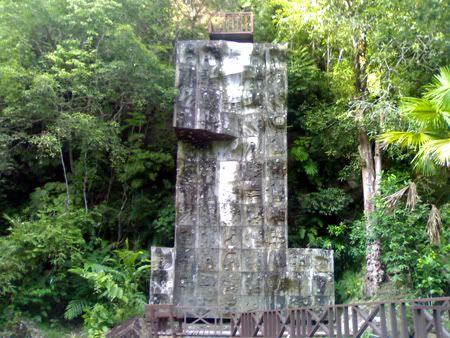 Rock-climbing has been inactive as ever.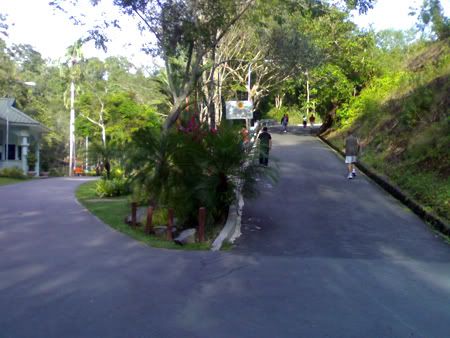 So after I've been to the waterfall, I then take a walk up near the hills.
There were also many people walking around here. Some went on to climb the hill but I opted to remain on the jogging track.
This part of the road seems like a road down from a huge mansion.
I know I'm playing futsal on the following day, so I preferred not to climb the hill as it would make my feet fatigue again.
At the top of the track, there's nothing much. The reservoir is located up here, but there's also tight security around.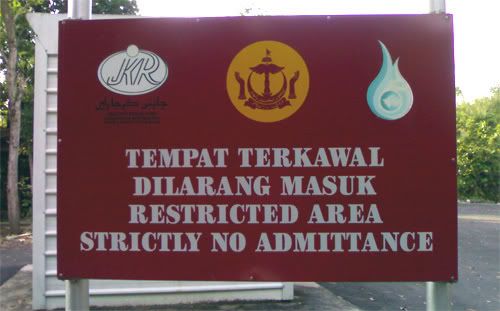 Not very tight actually but there are fences and gate to prevent people from entering. Just in case some kid accidentally piss on the river and poisoned it, y'know?
But even if anyone, not just kid, feels like taking a piss when they're up here, they'll probably be able to do it too!
I actually saw an uncle who were up here and went to the back of these wooden huts. To the
back
of these huts, okay?
So it's rather obvious that the uncle is taking a piss. Maybe it's because the uncle feels better to piss in the great mother nature rainforest or maybe it's because that uncle feels lazy that he resorted to take a piss in the wild.
But of course, taking a piss in the wild is always a risk. Risks of your little brother kena bitten by red ants. That actually happened to one of my long lost friend who survived the incident to give the tale.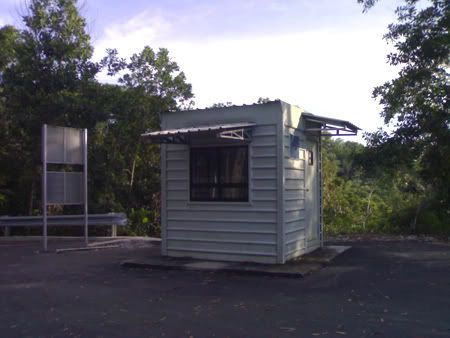 There were no watchmen nor any security guard, so taking a piss there may be a bit safer.
I also learnt about where the new jungle trekking route starts from and leads to where.
I've never tried these new route before, there were so new to me.
A couple who was ahead of me tried the new jungle trekking, but then, in around just 3 minutes, they came out again. If you look closely in the picture, you might be able to see them trying to get out.
The good thing about this new jungle trekking is that the exit is just near the entrance of Tasek. So after the jungle trekking, you can just go back home right away! But I didn't go for it.
Maybe I should try the new jungle trekking next time. But I'm afraid I might get lost on the way.
Anyone wanna join me next time?
___________________________________________________________________
:: Posted by DENCORPORATION at
1:24 PM
|
<< Home