Thursday, December 20, 2007
Suvarnabhumi Airport
I feel so regret that I have to check out of my hotel so fast. I still have yet a lot more places to visit in Thailand, but the time is too short and I have to face the reality, it's time to check out.
The check-in and out counter for Space Zone (not for us)
But before I leave the hotel, I had a little sip of the fruit cocktail (again), but this time at the hotel lobby.
To say the truth, I didn't really finish drinking the cocktail as I'm rushing to shop for new t-shirts and pants at the market.
We then hop on to the hotel's shuttle van and head towards the Suvarnabhumi Airport.
When we reached the airport, it took us quite a while to look for the entrance for erm.. Bruneians?
And then we finally found it, it's entrance #9. Very far behind.
I'm given a very important task here, to push the baggage trolleys.
But then when we tried to go through the entrance, the door won't slide open. People who were inside signalled us that the door is not working and we have to use the other door instead.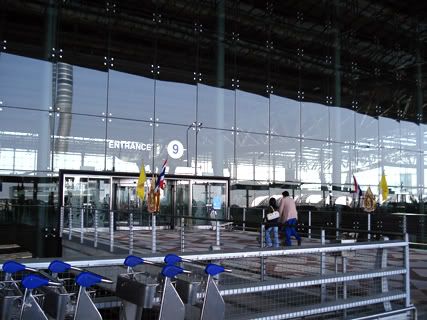 As it was around noon already, we then went to eat at the airport. There are so many eateries and restaurants here, but some of the cuisines doesn't suit us, so we went to a Chinese restaurant instead.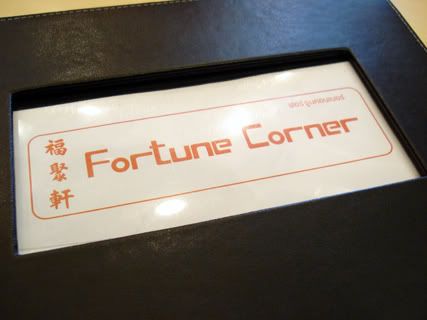 Not a bad name for a "not bad" restaurant. There's a plasma TV here but no one's interested in watching the TV 'cause the TV was playing the DVD menu of the movie X-Men 3. Just the menu, not playing the movie ok??? So bored. It would've been better if they turn off the TV instead.
The waitresses here take orders by means of PDA.
Ok, I'm lazy enough to talk about the airport anymore. It's just too big and I'm just to tired blog about it, or maybe, I don't know how to blog about the airport.
Anyways, here are the pictures of inside the airport.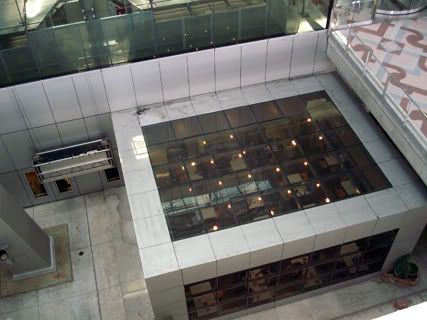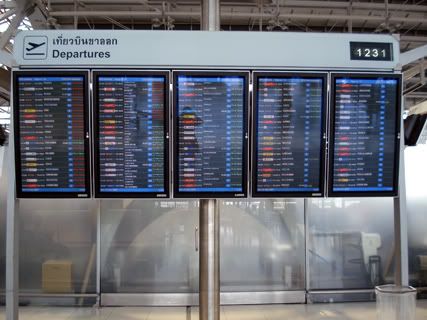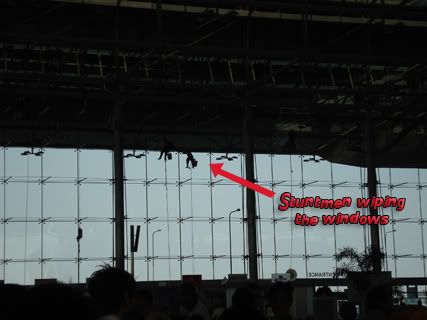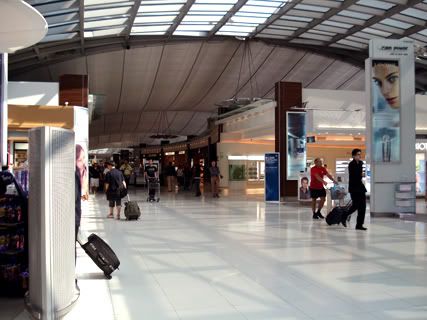 The End.
___________________________________________________________________
:: Posted by DENCORPORATION at
3:58 PM
|
<< Home